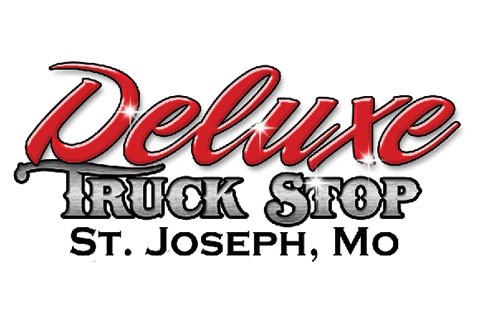 Deluxe Truck Stop LLC

Company Description
About us:
Deluxe Truck Stop L.L.C. is a family operated facility. We opened our doors in October of 1980 with a determination to carve out a quality business. Located in the heart of the agricultural community of St. Joseph, Missouri, Deluxe Truck Stop has enjoyed the changes in its business model over the 30+ years of operation.
Mission:
Our focus is providing the trucking industry with the highest quality wash facility, highly experienced large truck tire and light duty/passenger tire service center, and the cleanest convenience center in the country with competitive fuel prices.
History:
Starting the early 80s with a small store operation with a few dedicated employees we opened the doors in October of 1980. We washed the outsides trucks and trailers, as well as insides of livestock, hopper, reefer and pneumatic tank trailers outside, no matter what the weather. Fast forward 30+ years later, we have 4 separate building that house our operations, and a staff of 40+ people here to meet your needs. Our location is paramount to our long standing multi-generational business.
Strategy:
Through the ever changing economic climate we have a solid base of the food industry thriving around us. We have poised ourselves to grow with the kosher/food grade, inedible, raw ingredient, as well as consumables and raw grain product industries.
Vision:
We continue to offer some of the best washing capabilities in the industry.
Categories
Chrome Supplies

Safety

Trucks / Trucking

Truck Stops / Service
Truck Washing
Wheel End
To Top